Case studies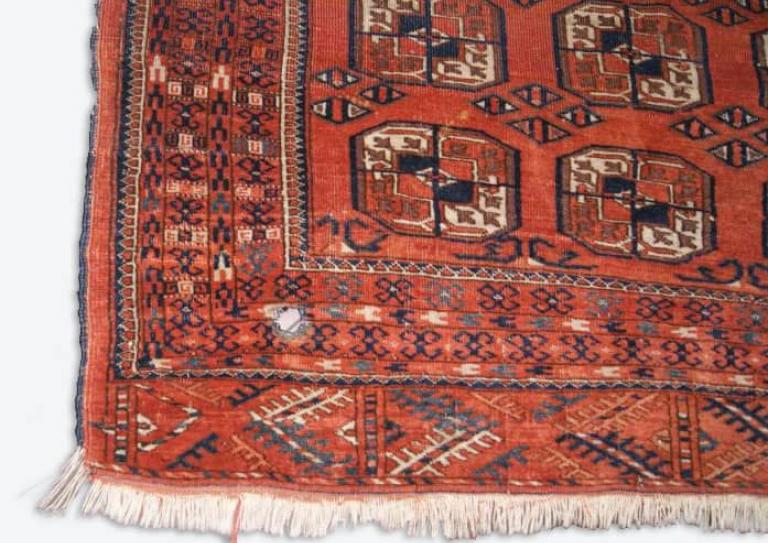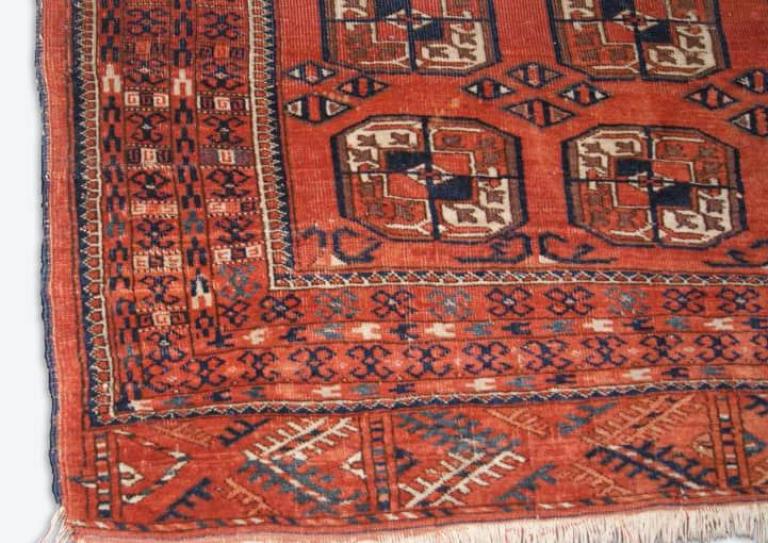 Afghan rug holes repair
With some of the most skilled and knowledgeable workers by our side; possessing expertise on a vast variety of methods regarding rug repair. Our team has access to original materials and dyes directly from the country of origin or exact tribes, and constant devotion to professional improvement among the team, differentiating us from competition worldwide. we are proud to offer the best rug repair service in UK and EU.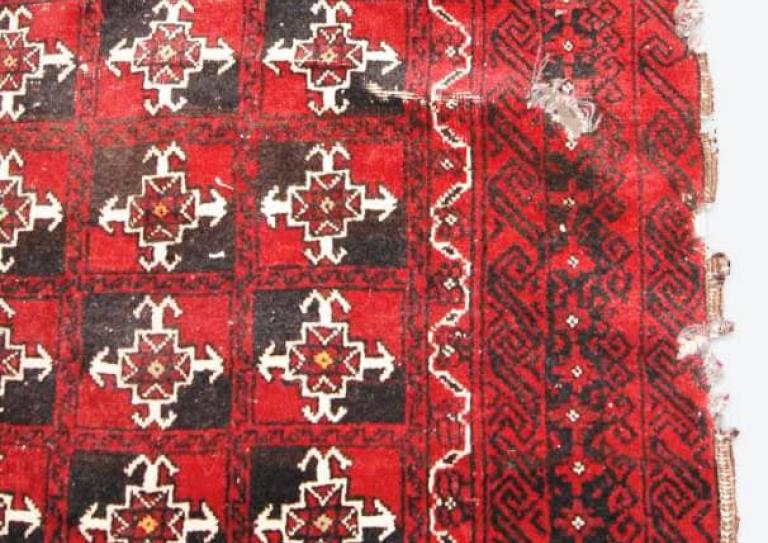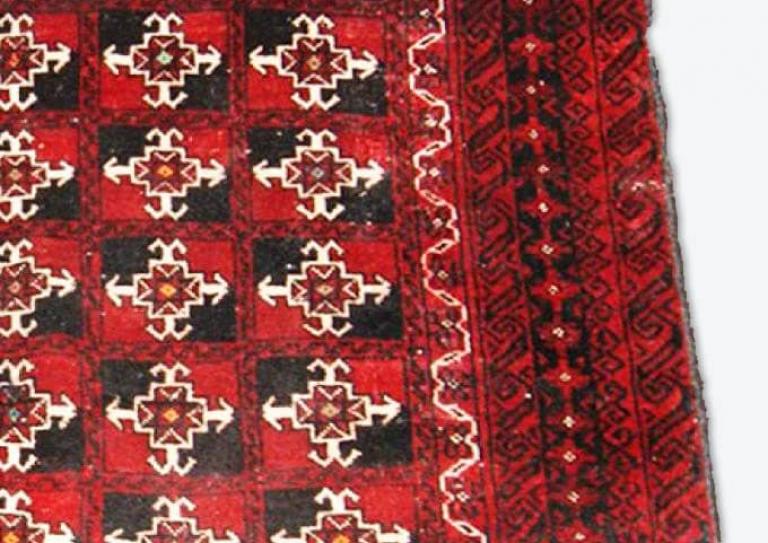 Baluch rug repair
To showcase our rug restoration, we repaired a damaged Baluch rug. Repairing the holes in it and also fixing the side cord made it look new again. We also cleaned it by hand. This project shows how great we are at taking care of Oriental rugs.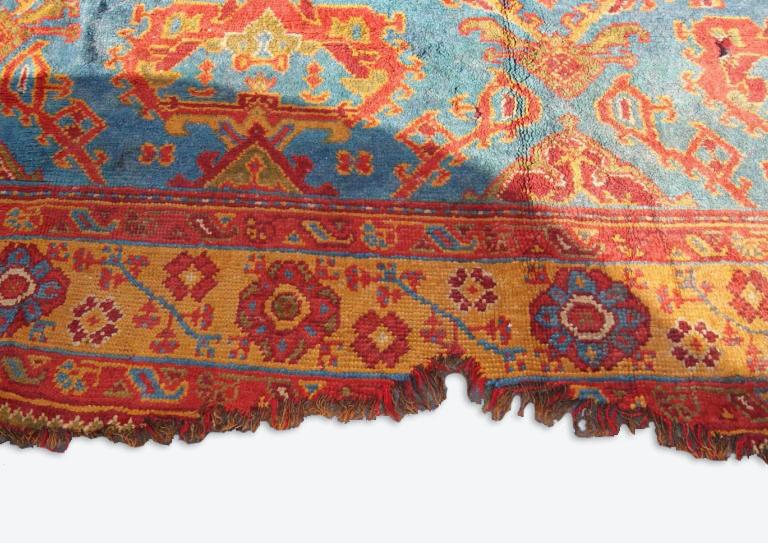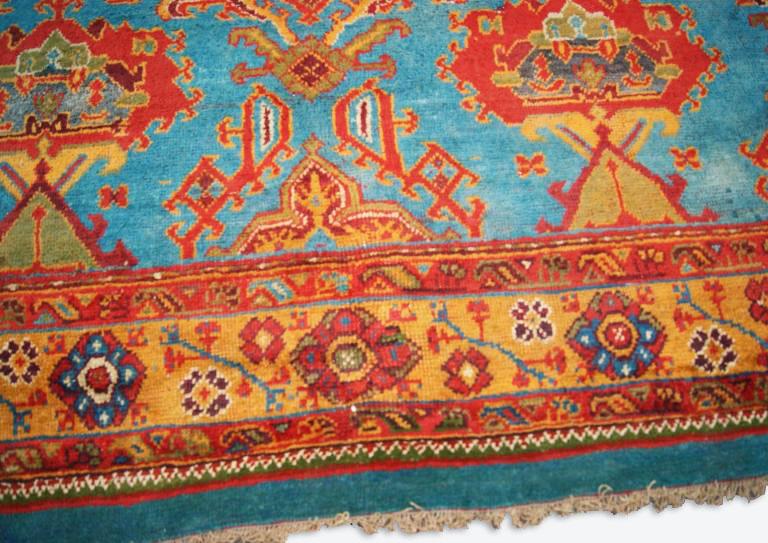 Old Anatolian Oushak rug
We recently had the privilege of restoring a vintage Anatolian Oushak rug, showcasing our expertise in rug repair and restoration through our oriental rug services. This exquisite piece arrived at our workshop from New York, exhibiting the ravages of time with tears, holes, and fringes in disarray.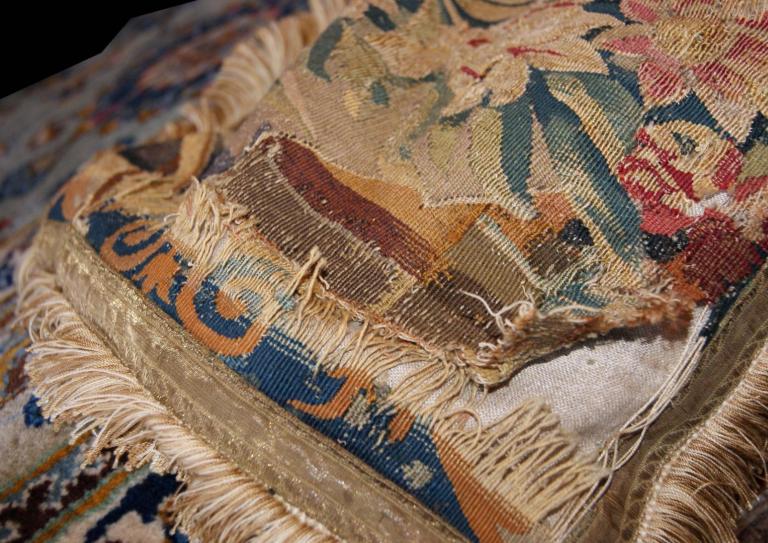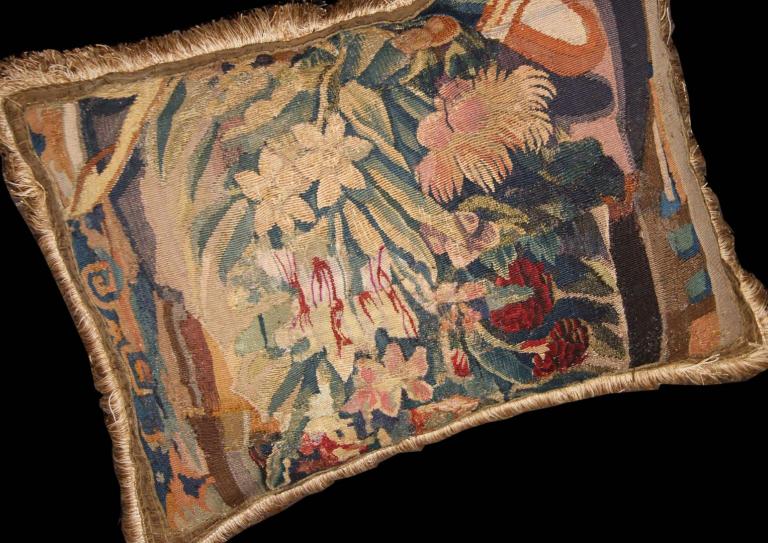 17th century French Aubusson tapestry Pillow restoration
We were entrusted with a remarkable project involving the restoration of a 17th-century French Aubusson tapestry pillow, intricately woven with delicate silk threads. This antique treasure, part of a set of six pillows, had endured the passage of time, bearing threadbare areas and torn segments that required meticulous attention for its revival.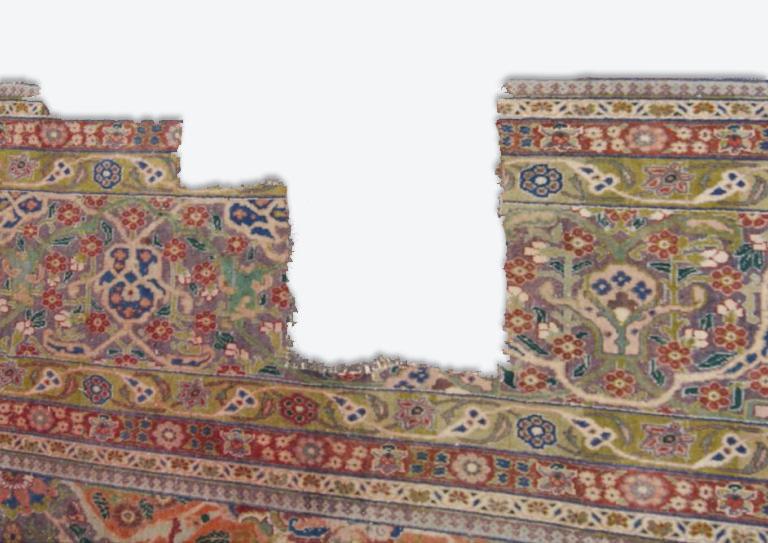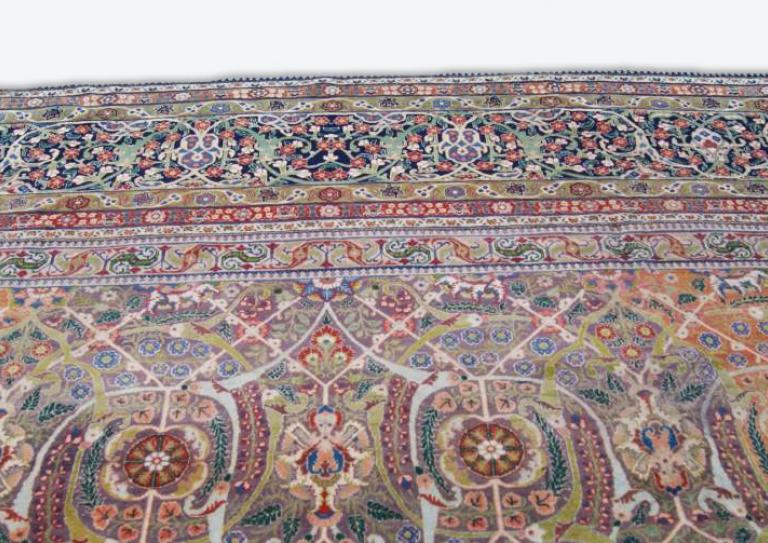 Large Tabriz Rug
This particular endeavour showcased our prowess in rug repair and restoration, underlining our reputation as an esteemed Oriental rug services provider and an expert Oriental rug repair company.
The rug in question, a grand Persian Tabriz masterpiece, arrived at our doorstep with a segment marred by deterioration. Neglected repairs had been attempted previously, but with little precision. This highlighted a common challenge we face at Rugmaster, as around 20 percent of our endeavours involve rectifying inaccurately executed prior repairs.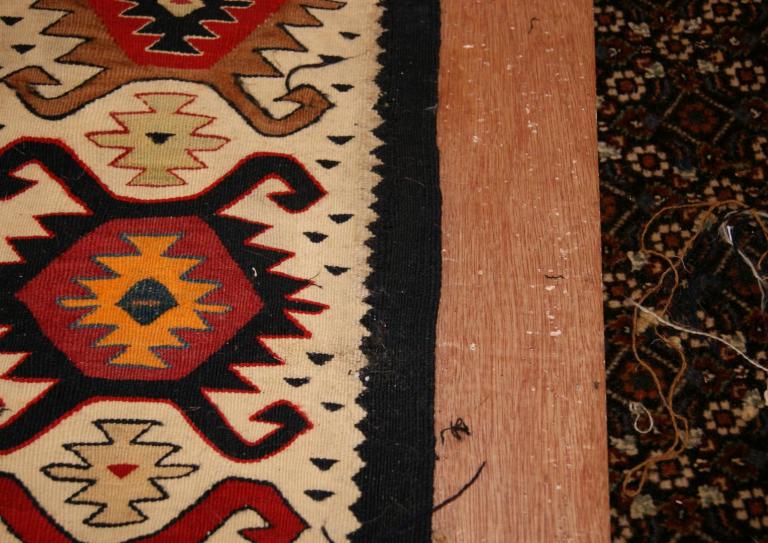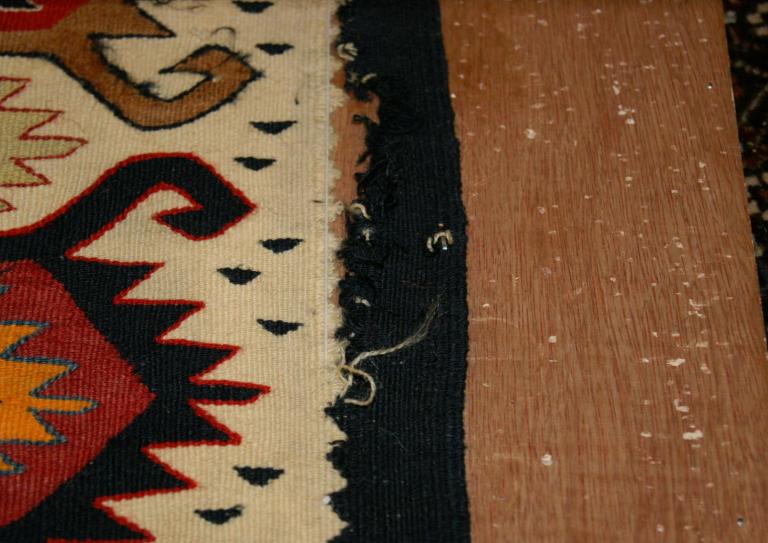 Fine Kilim restoration
Before and after of Kilim edge sripes/guard stripes repaired. A fine piece that required some attention to detail. A common repair that is carried out almost everyweek, but nevertheless an interesting step by step process that is interesting to see.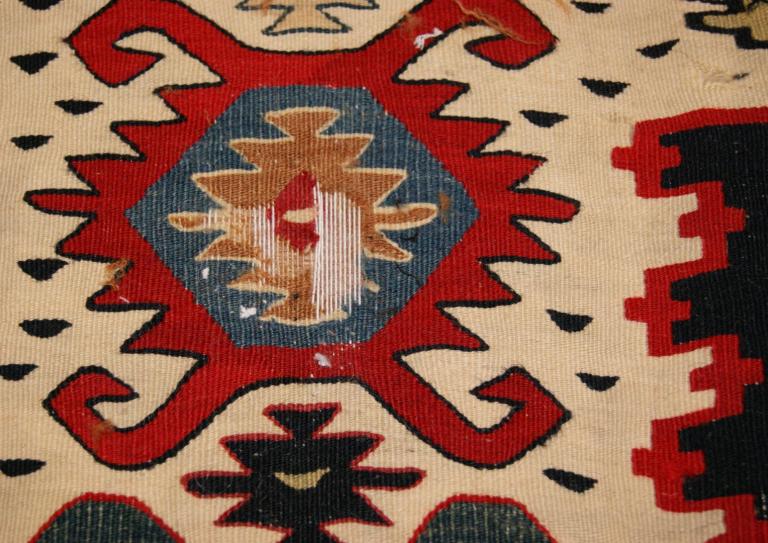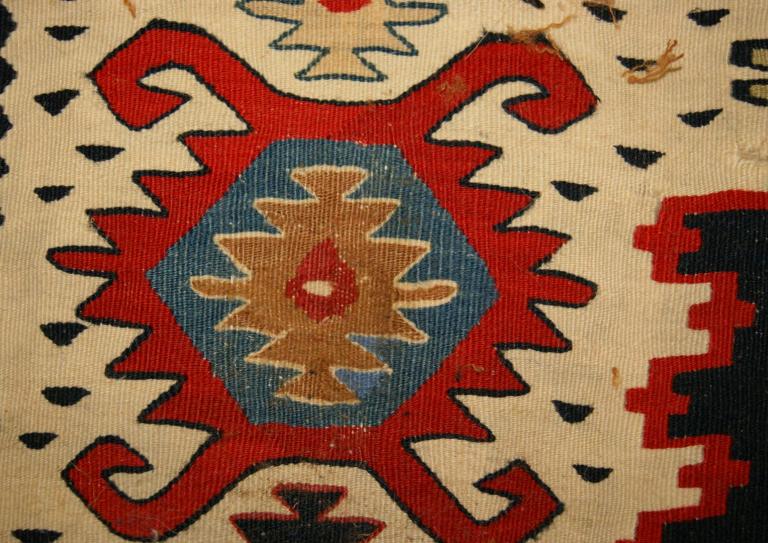 Fine Kilim Part 2
These images show the step by step process of repairing a fine kilim rug with multiple areas of damage consisting of tears, holes, threadbare, and more. The gallery shows the entire rug as well as the process of repairs while they were being carried out. This was a relatively large project that required sharp attention to detail. Our team of skilled masterweavers were able to transform this piece from its detrimental state to a piece of art that appears to be new with no prior damage. The images below show the rug when it has been completed and finalised.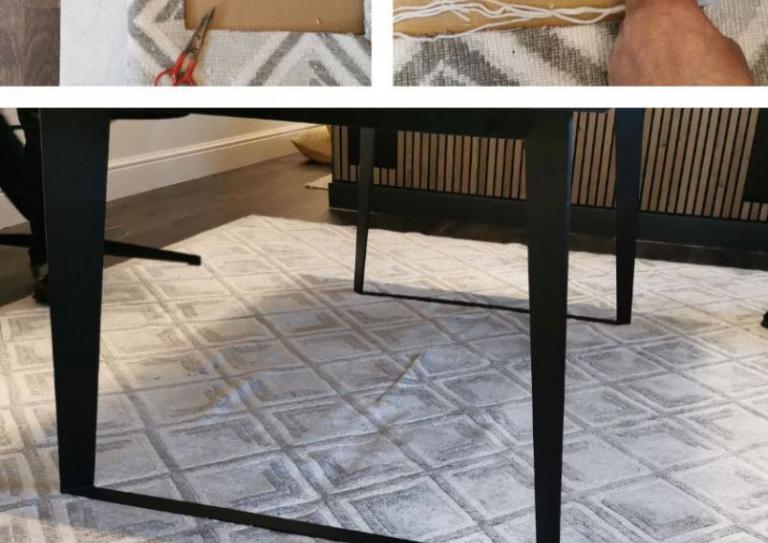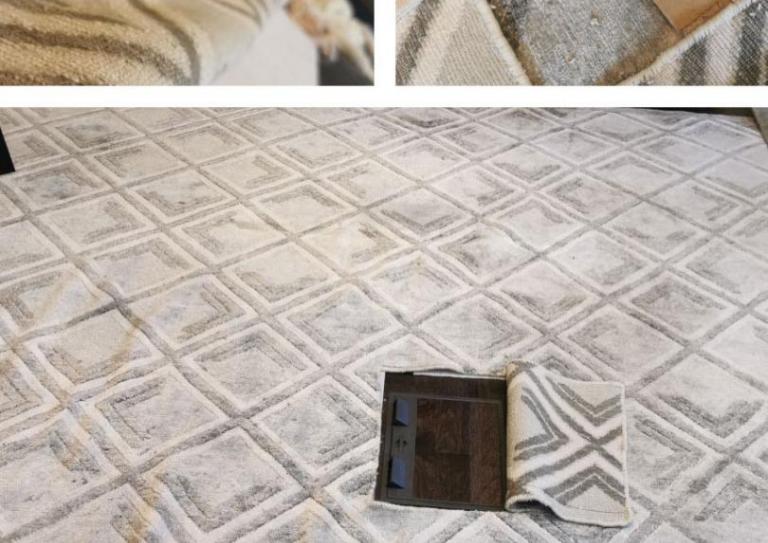 Modern Rug
A customer was faced with a problem which required a small incision to be made in their modern office rug. Not only did our team of master weavers achieve this, but they also designed a secured flap within the rug allowing the desired access to the power outlet port.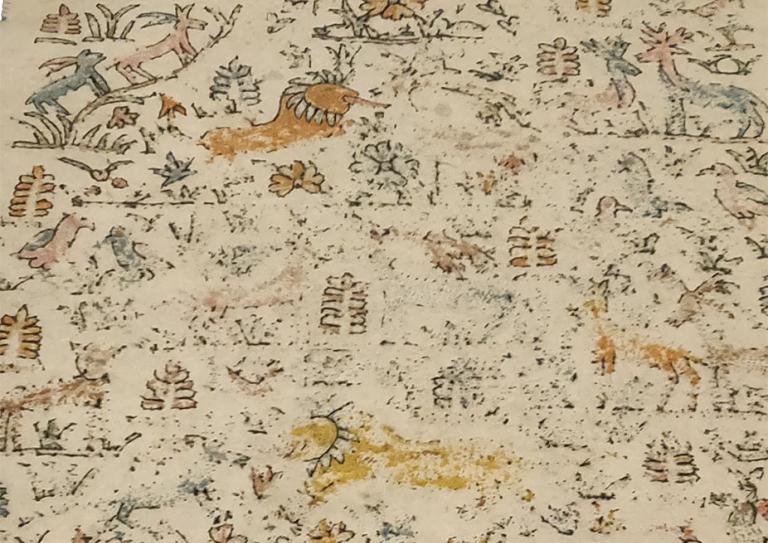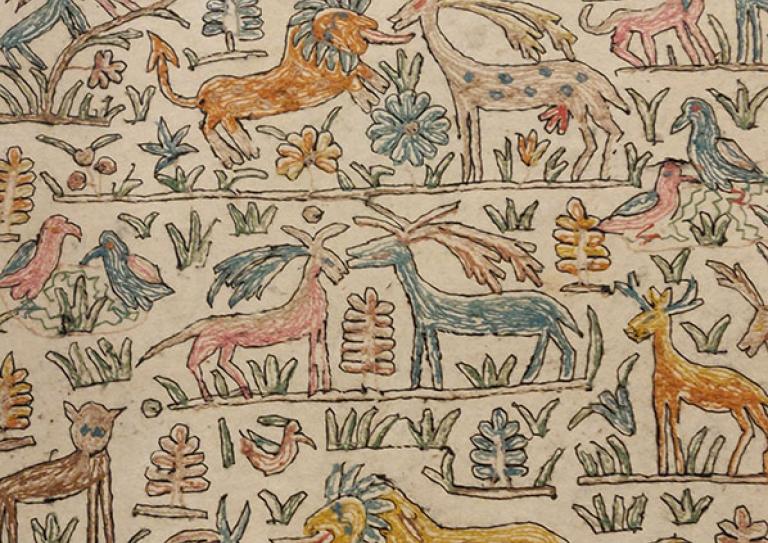 Egyptian Felt Rug
This old Egyptian Tribal felt rug as evident from the image has experienced damage over time. As a result of moth damage, the embroidery work on the rug had started to diminish. Egyptian felt rugs are not only rare but also use a weaving style that one may describe as uncommon and unusual. Despite the delicate task at hand, our master weavers were able to restore the rug to full health.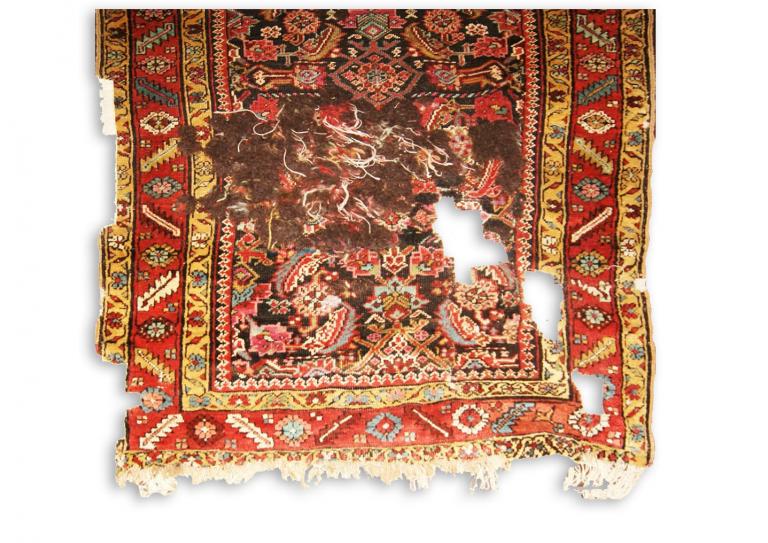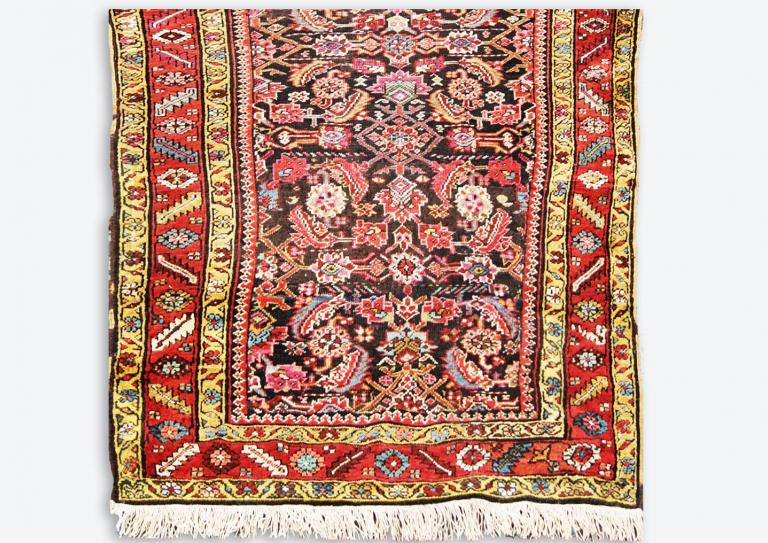 Antique Runner Rug
This is an antique runner rug, this rug had serious damage caused by moth exposure for a period of time. Not only was this rug missing pile but also in the weave. Following the hard work from our master weavers, we were able to completely restore this Piece of art.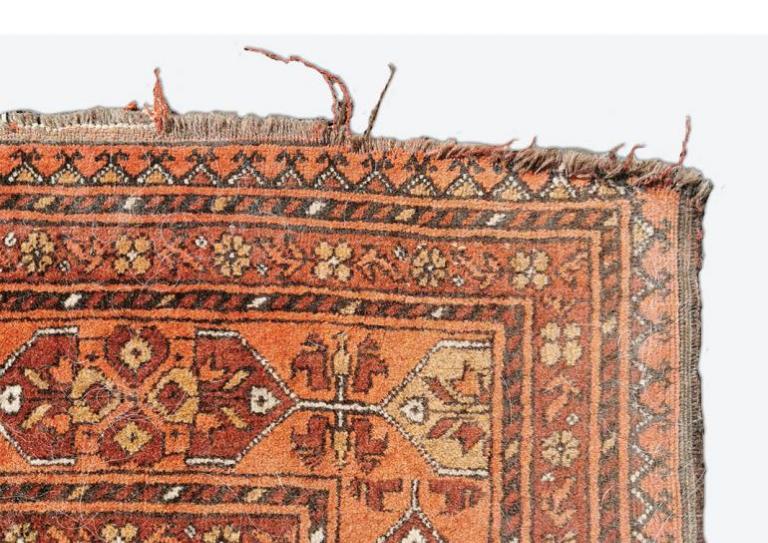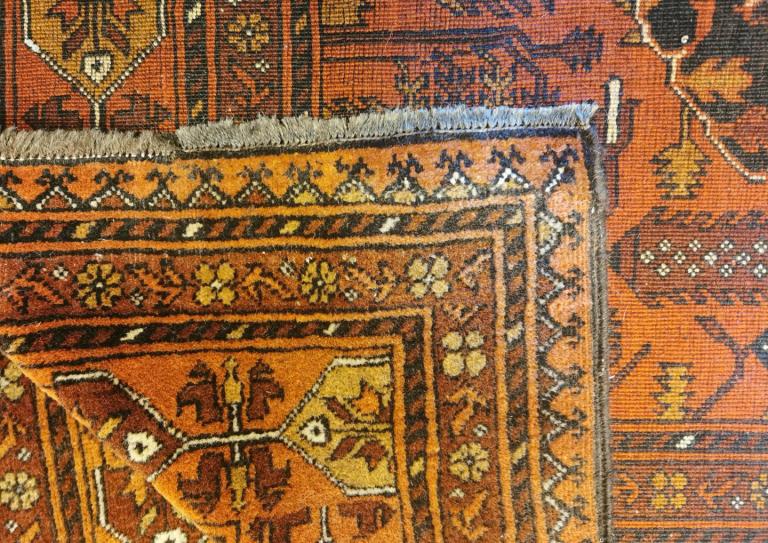 Afghan Khan
This is an old afghan khan rug. This rug was subject to immense wear. The reason this rug's fringes were damaged to such an extent is very simple, the fringes were not properly secured. Fringes play a vital role in the upkeep of rugs, they act as a border to prevent damage. Due to the absence of secured fringes in this rug, the customer inevitably had to bring the rug in for restoration as the very rug itself had started detiriorating. With all rugs, if they are not secured at the fringes and sidecord, one can expect an increase in deterioration over time.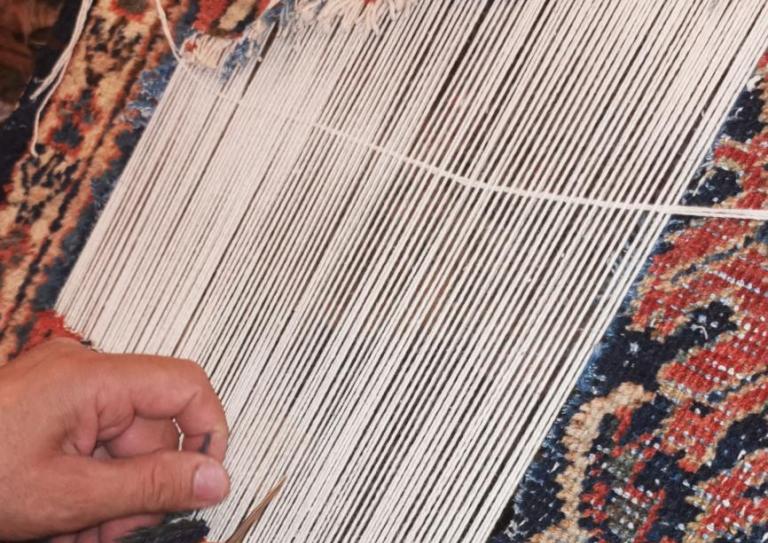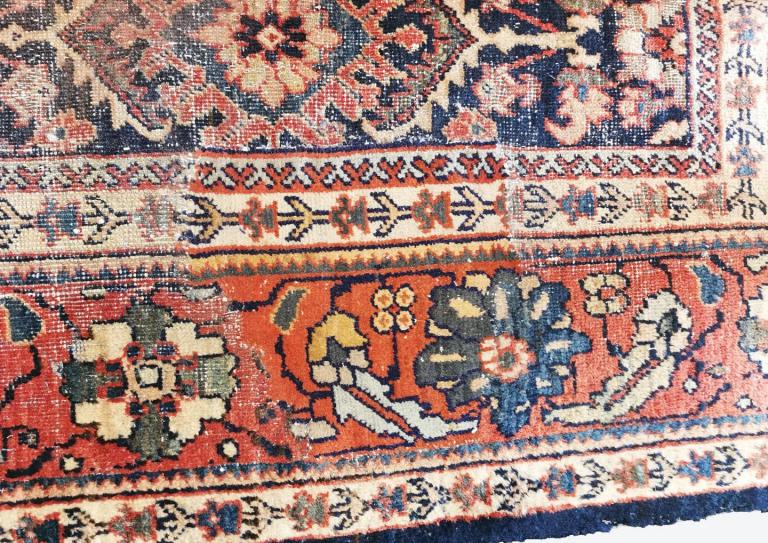 Old Rug
This rug had witnessed lots of damage due to threadbare. Threadbare typically refers to the process of losing rug pile as a result of increased wear or moth damage. However, no task is too small for our rug repair team. We were able to weave the missing pile back into the rug, whilst maintaining the encompassing pattern and design of the rug throughout.